Welcome to
LA CUIZINE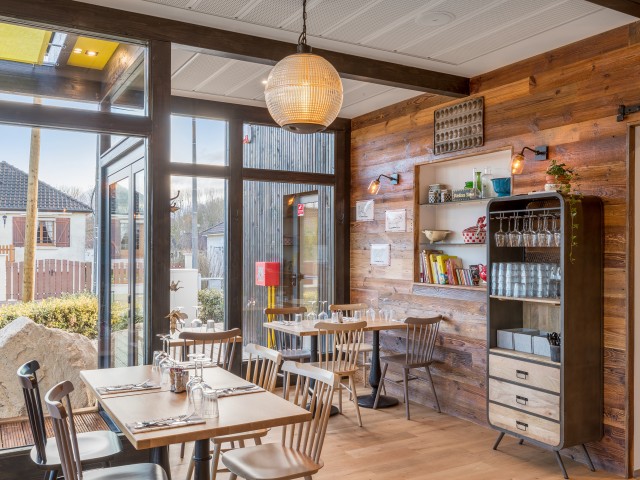 LA CUIZINE
After several months of work to transform a pavilion into a restaurant, 'lacuizine' will soon open its doors.
The space is meant to be a place of life and conviviality in this district mixing businesses and residential houses.
Guy Bergevin, chef and his wife Delphine Desaivre thought of the place as a brasserie with a vintage look and contemporary airs. Two dining rooms open to the outside and a beautiful zinc welcome you from Monday to Saturday from 8h to 22h (and 2 beautiful green terraces in fine weather !!) for a working breakfast, a break with colleagues at noon, a business lunch or on the go ... throughout the day for a coffee break or an 'afterwork' for the "happy hours" around the zinc bar ....
The evening service is more cozy to share a dinner with friends or lovers ...
The chef offers traditional cuisine with local and seasonal products, seafood and selected breeds of meat. A good part is made in the selection of winegrowers' wines.
LA CUIZINE Tavern VILLEMANDEUR
General information
Cuisine
Traditional cuisine, Fresh products, Homemade
Services
Terrace, Disabled Access, Private Hire, Air Conditioning, Wi-fi
Payment methods
Debit Card, Cheques, Holiday Vouchers, Visa, Cash, EN - Titres restaurant, Eurocard/Mastercard, EN - Paiement Sans Contact, Apple Pay, Restaurant Ticket , Mobile payment